Regular price
$240.00 USD
Regular price
Sale price
$240.00 USD
Unit price
per
Sale
Sold out
The Diode Dynamics reverse kit offers plug n' play installation of an SSC1 or SSC2 on the rear of your Toyota Tacoma. A massive amount of light is output over the stock reverse lights improving night time visibility. There is a red running light that comes on with your factory lights. The included switch allows you to toggle on the kit at any time.
Allows you to mount SSC1 or SSC2 pods underneath the 2016-2022 Toyota Tacoma rear bumper.
Plug-and-play wiring harness, with OEM connectors and toggle switch override.
Provides high-power reverse light, and red accent light.
Designed and assembled in USA.
Share
View full details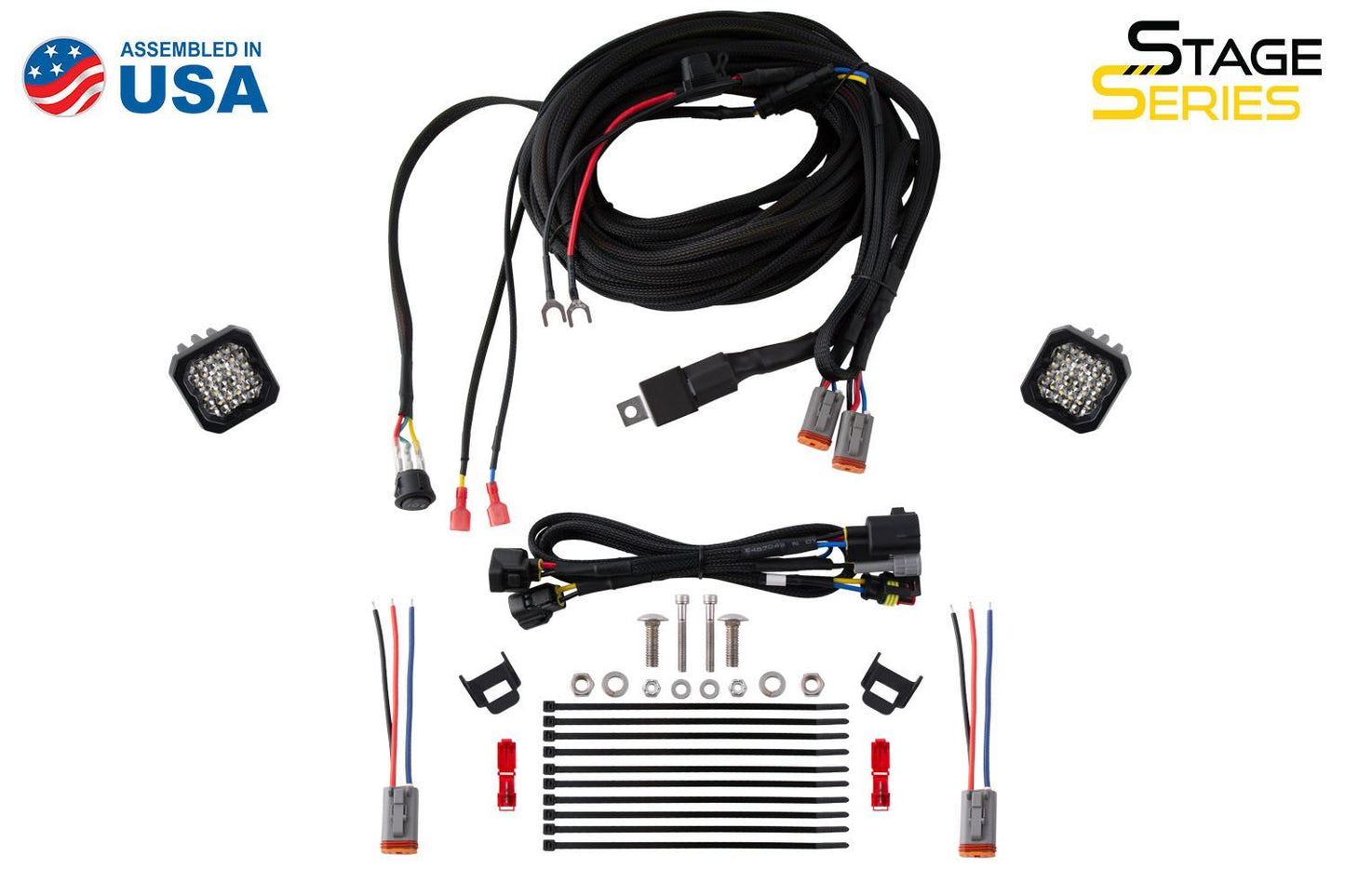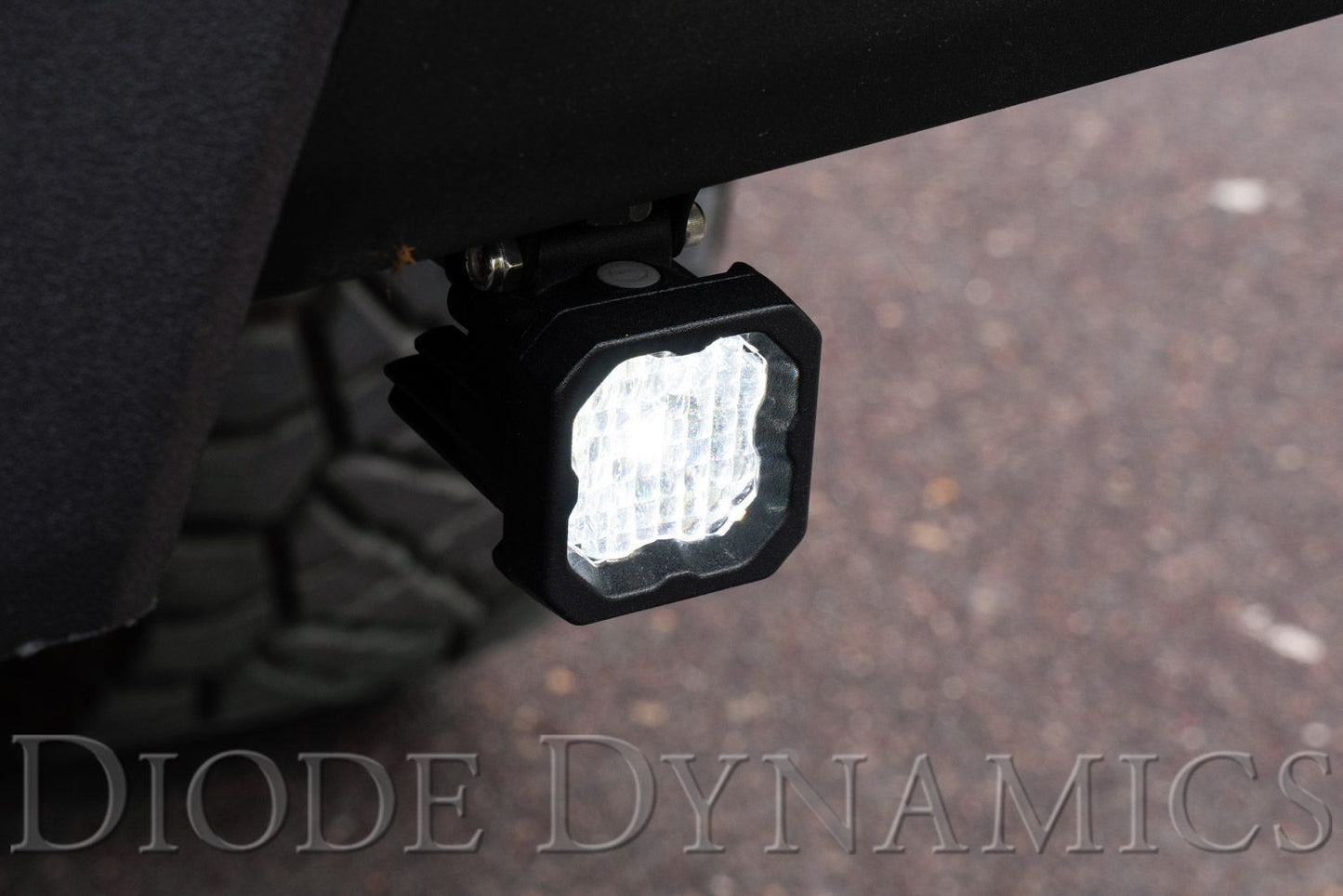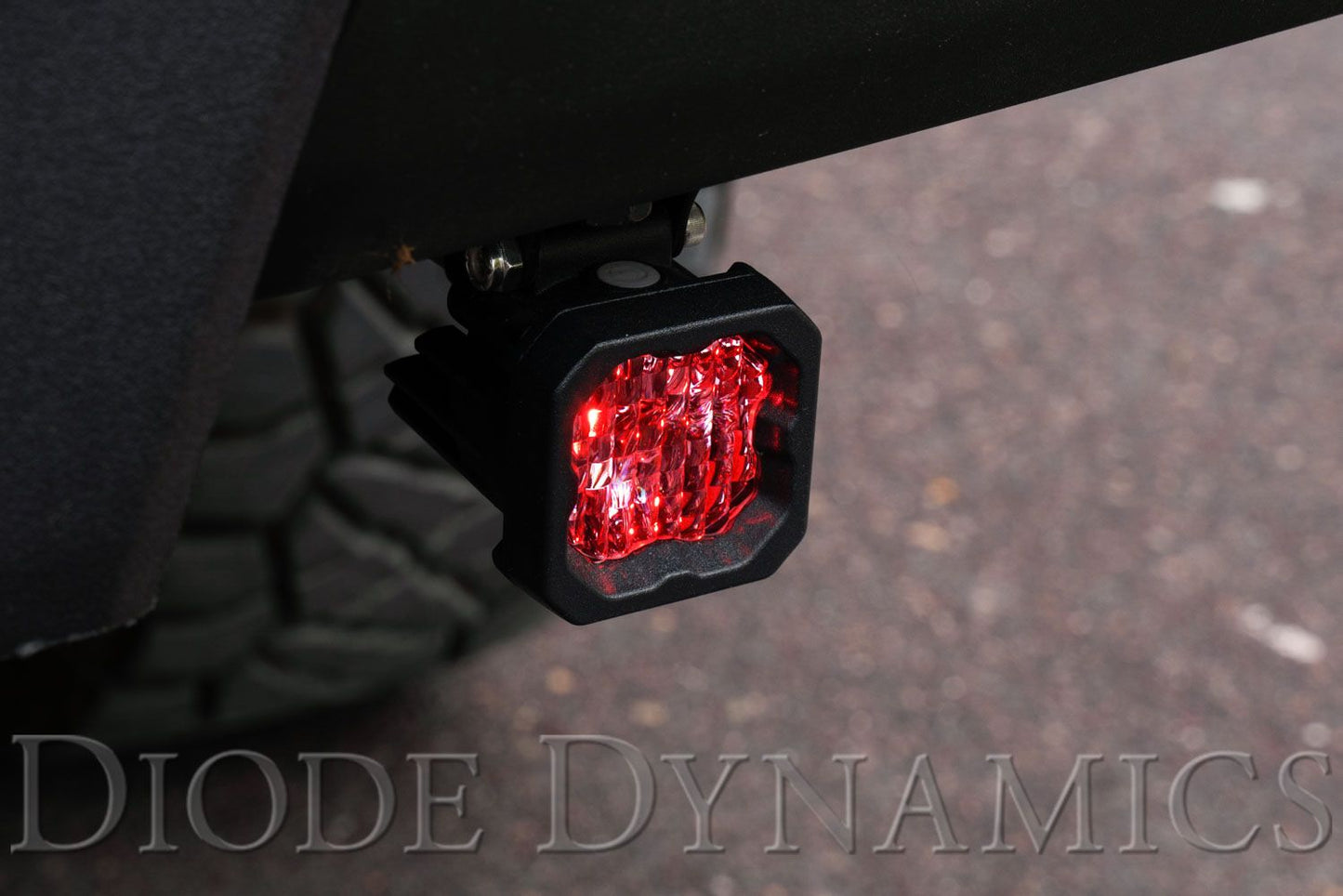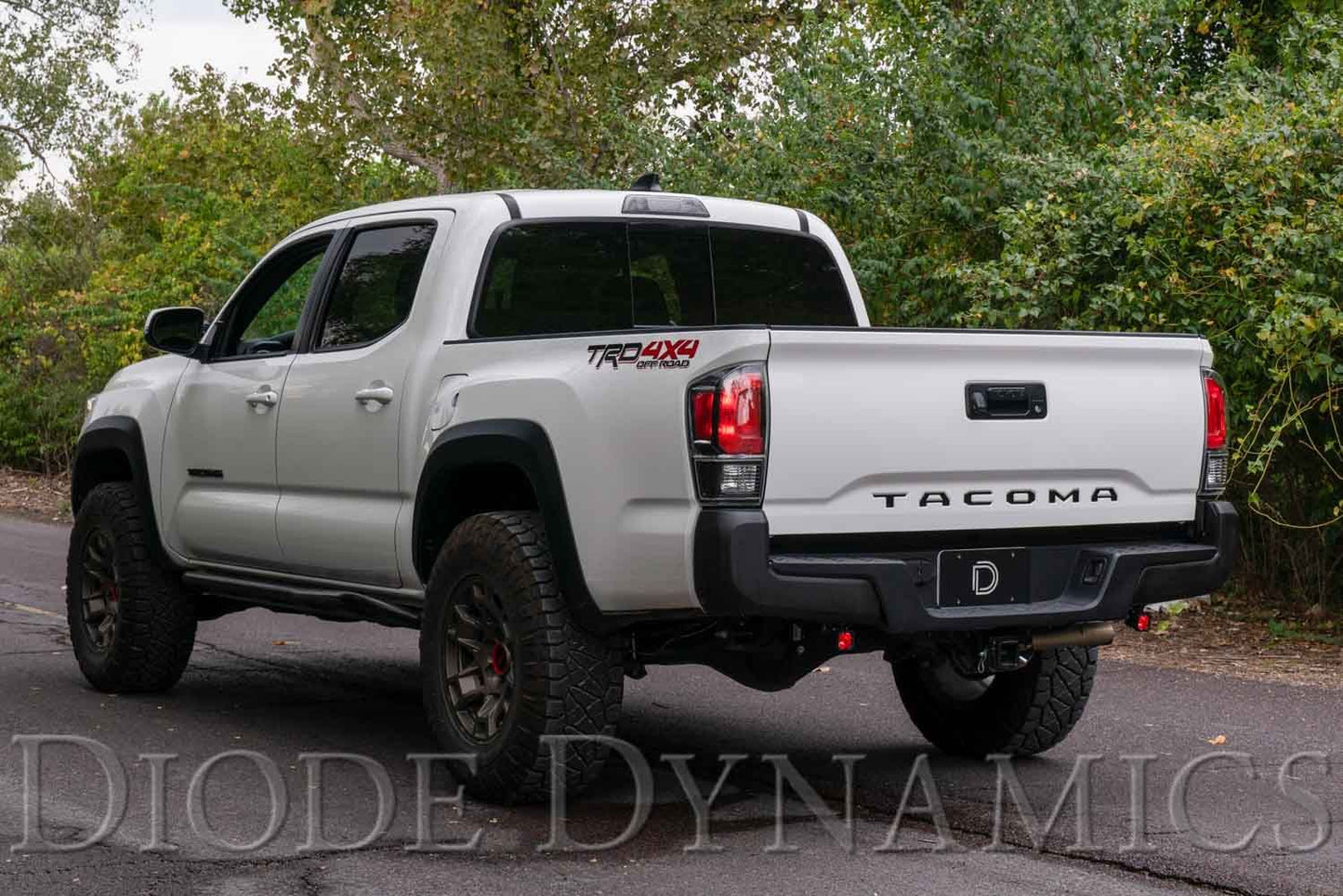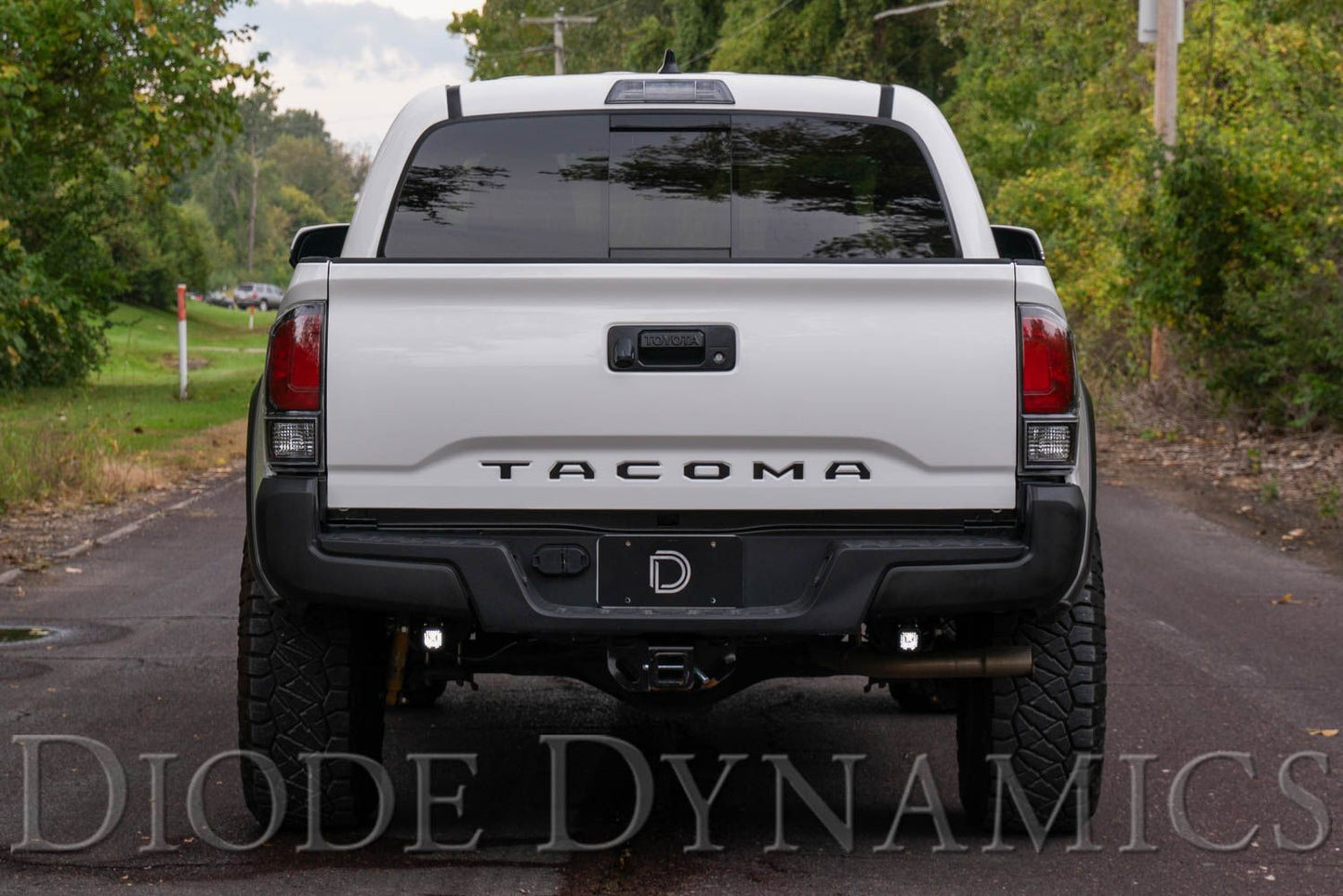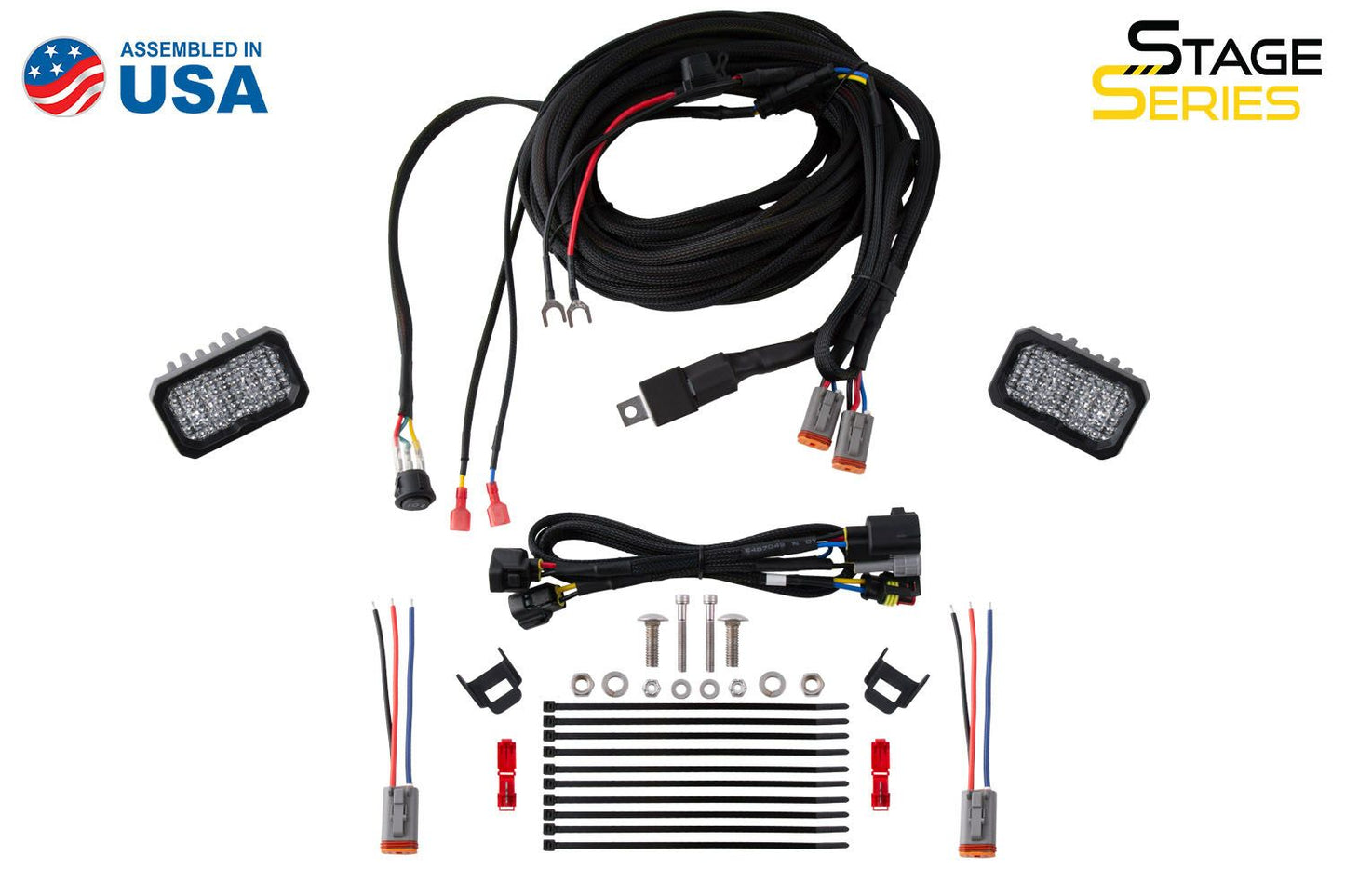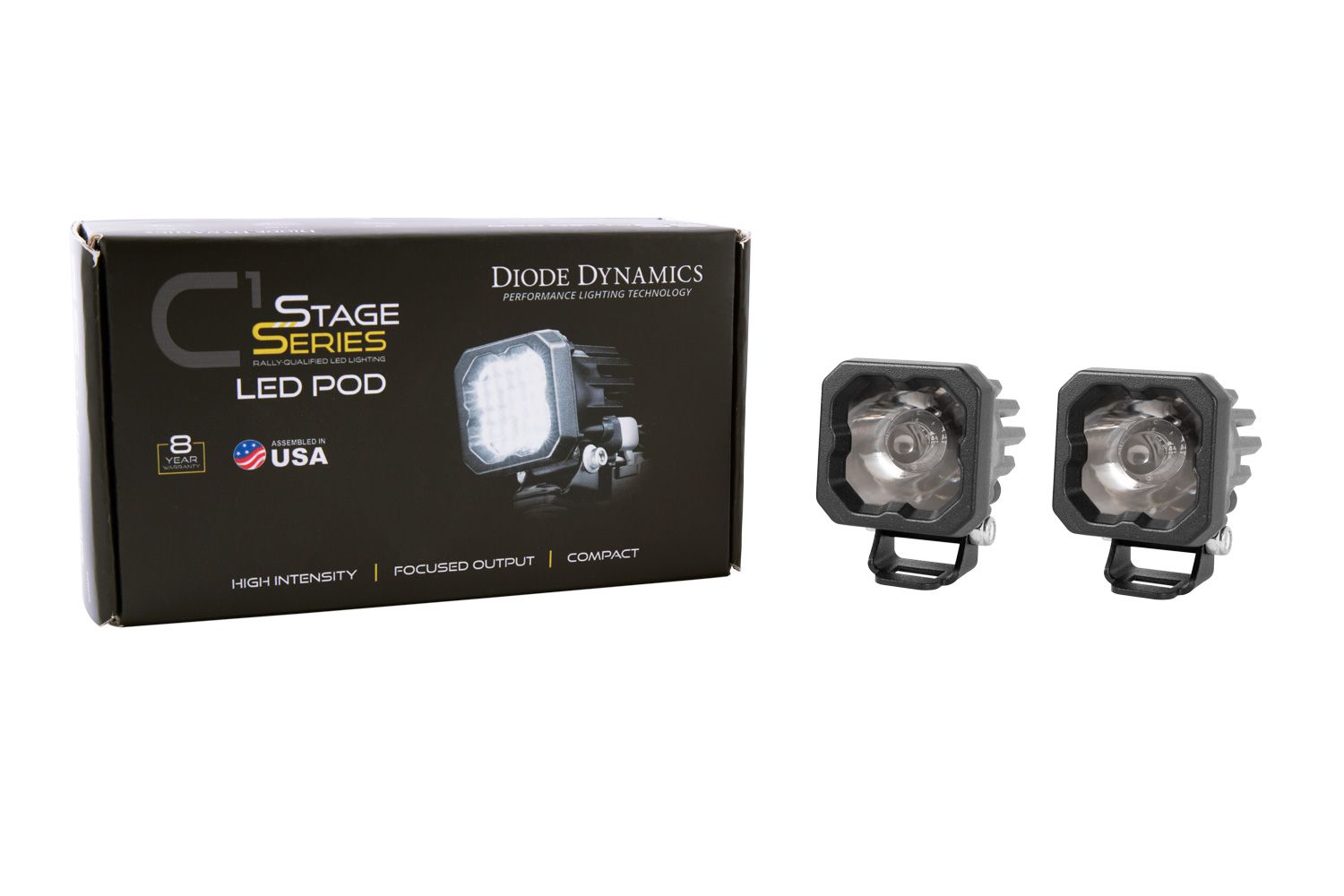 Not just off road
When installed as a pair and aimed in accordance with your state's regulations, the Driving White pattern meets SAE J581 standard as a Driving/Auxiliary High Beam Light, and the Fog pattern meets SAE J583 standard as a Foglamp, for legal on-road use. For states that require them, we also offer snap-on covers for your SSC1 Pod. These covers are available in a variety of colors and keep your SSC1 Pod clean and protected from dirt, dust, or whatever else the road throws your way! Please check your local laws and regulations for aiming, installation, and applicability.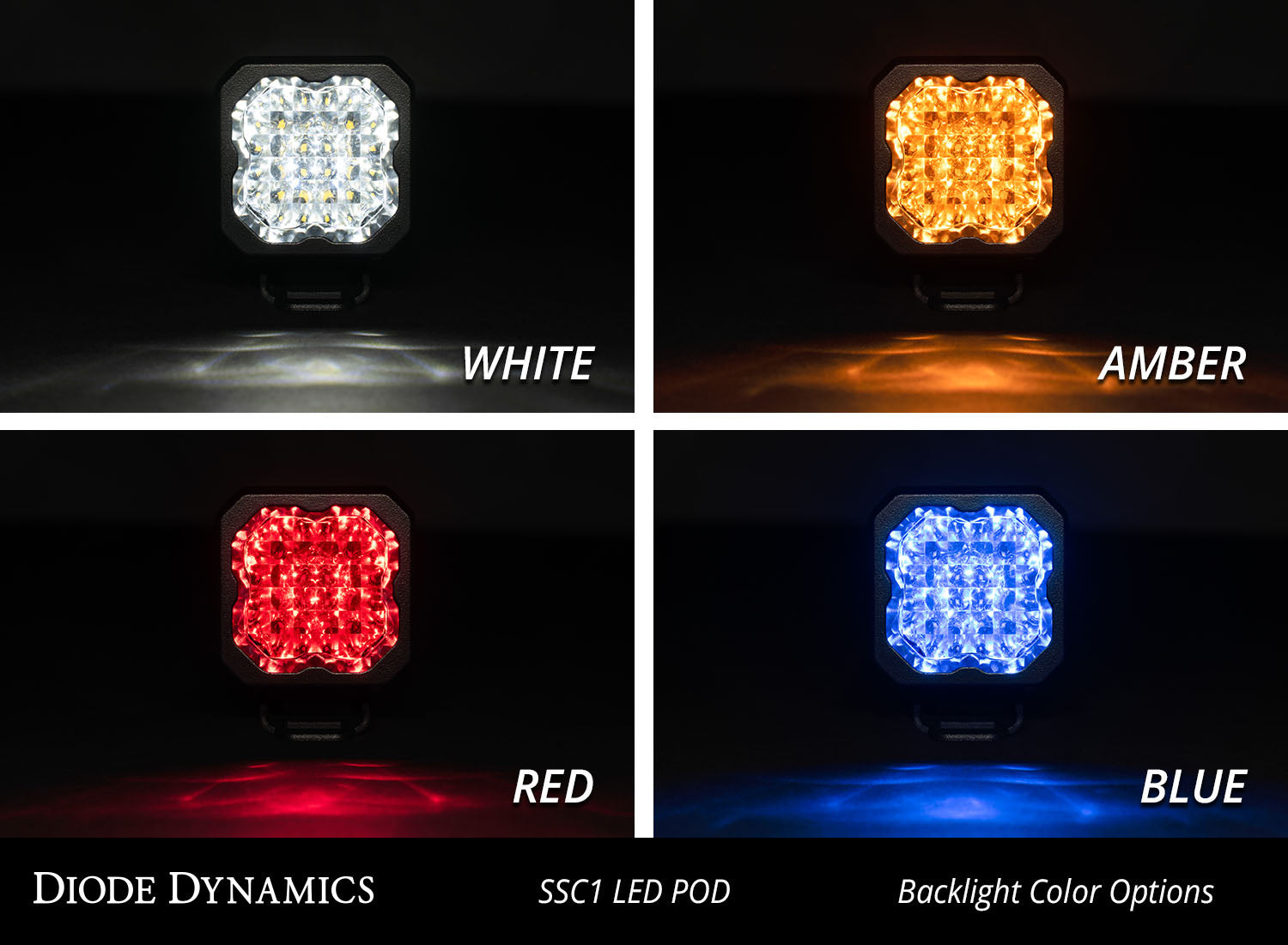 Backlight Functionality
The Stage Series 1" LED Pod is available with a distinctive backlight, in your choice of white, amber, red, and blue. This integrated backlight gives you an additional accent light, along with the main beam. The SSC1's backlight fully illuminates the TIR optic, providing a more unique and modern look than the small indicator LEDs found in other products. To power the backlight, use the included harness to tap your desired vehicle function.
Collapsible content
Specifications

Datasheet(s) (click to download):

SSC1 Sport White Standard

SSC1 Pro White Standard

Color Temp (CCT): 6000K White


Power (watts):

SSC1 Sport: 12.8

SSC1 Pro: 19

SSC2 Sport: 7.7

SSC2 Pro: 25.6

Current (amps @ 12.8V):

SSC1 Sport: 1

SSC1 Pro: 1.5

SSC2 Sport: 0.6

SSC2 Pro: 2

Polarity:

Polarity Specific

Operating Temperature:

-40C to 85C (-40F to 185F)

LED Emitter:

Luxeon Z ES, Cree XP-L HI

Connector(s):

Deutsch DT Input

Driver Features:

Constant Current

Materials:

Polycarbonate Lens, Aluminum Casting, Rubber Gasket

Cooling:

Passive, Pin-Fin heatsink

Compliance Ratings:

SAE J575 Durability Test

Intrusion Ratings:

IP67 Weatherproof

Unit Weight (lb):

SSC1: 3.25 SSC2: 3.5

Product Weight (lb):

SSC1: 3.75 SSC2: 4.15
Lens Types

Functional Patterns. All Stage Series beam pattern options were designed with optical simulation modeling, to shape the output in a highly-functional beam pattern. No matter what your auxiliary lighting needs are, there is a Stage Series optic for you! Click here to learn more: Beam Pattern Overview Video.

SAE Driving is designed to supplement your high beams, but it's great for general illumination as well. Rather than a traditional "spot" pattern, the Stage Series Driving pattern shines in an 18x8 degree spread, providing just enough width to fully illuminate the road ahead at high speeds.

SAE Fog provides an extremely wide field of view, with high-intensity output over an entire 80-degree spread. It serves as a great upgrade for any factory foglamp, and will fully illuminate the area in front of your vehicle. Choose your output color of cool white or yellow, which is often said to help cut through inclement weather.

Flood pattern was designed to provide uniform, even illumination with a full 60x60 degree spread of light. Unlike generic "flood" lights that are simply a heavily diffused spotlight, our flood pattern uses pillow optics on the outer lens surface, to provide a true optically designed spread, for even illumination throughout. It is perfect to use as a backup light, for lighting up anything at low speeds, or for trailers and worksites.

Combo pattern combines both the Driving and Flood optics. It shines light downrange in a focused, rectangular 65x25 degree pattern. The combo lens features a flood optic on one side and a driving optic on the other.

Spot is an unmodified pattern, shining light directly from the TIR optic. The result is a highly focused 6-degree beam of light, perfect for directing light far into the distance. With an incredible output of 151,000 candela, the SS3 Sport shines a half-mile away (¼ lux), from a compact 3-inch package. NOTE: The Pro Spot uses a slightly larger emitter which spreads the light output more than the Sport Spot, resulting in a lower candela and lux rating even at a higher power level.
Warranty

8 Year Limited Warranty
In addition to Diode Dynamics' standard 3 Year replacement warranty, this product carries an additional 5 years of protection against manufacturing defect, for a total of 8 years of warranty coverage. Click here to learn more.
What's Included

- Two (2) SSC1 or SSC2 Standard LED Pods
- One (1) Universal Reverse Light Wiring Harness
- One (1) Adapter Harness for 2016-2021 Toyota Tacoma
- Two (2) Mounting brackets
- Ten (10) Zip Ties
- Two (2) T-Taps
- Mounting hardware